Passionate about the future of technology?
Our Investment Philosophy
We're living in an amazing time of rapid change.
As in several prior pivotal times in history, the convergence of new technologies are allowing innovators to introduce novel, yet simple to use solutions to age old real-world problems across all industries. New tech, or combinations or new tech allow for improvement in almost any and all aspects of life and business, large and small.
We're seeking out and investing in these companies, as well as those which are inventing the next generation of new technologies.
80/20 split: We are targeting an approximate 80% companies using current tech to solve/improve existing problems or processes, vs 20% invention of the next generation of new technologies (i.e. true deep tech).
Diversified, carefully curated portfolio with one check
Emerging Ventures Fund 1 made 26 investments in approx. 18 months, and is closed.
Fund 2 is live as of 4/1/2021, and targets to invest in 60 -75+ companies during the 3-year investment period. Median check-size is targeted at $150k, with most, in the $100k-$250k range. Typically investing into pre-seed, seed, or seed+, and Series-A rounds where the company is raising $500k-$3MM+, and there are solid commitments from other VC firms and angel investors with whom we are co-investing. Focus on Southern CA, however we have deal flow from, and have funded companies throughout the US, Canada, and Israel. Over 50% of Fund 1's portfolio are outside of CA.
We invest into startups which we believe are "venture back-able". Where we see strong possibility of them raising a large institutional venture backed round in 12-24 months at a significantly higher valuation.
Investment Stage
"Ideas are cheap and all founders are smart." is my one profound take-away from seeing thousands of startup pitches. As I see it, It all comes down to execution.

Another quote attributed to a famous leader, which I whole-heartedly agree with and is one of my guiding lights in startup funding selection is: "I'd take an "A" team with a "B" strategy anyway over a "B" team with an "A" strategy". Most startups will pivot several times before they figure it out. I'm much less concerned with the current business model than the team, their process, and the way they operate and think.

"Early-stage" is not R&D or "idea" stage, but solid companies with "real" product and some form of traction. In most cases they have actual revenue, and therefore, have proven "product/market fit".

Our goal is to provide funding to budding "venture back-able" start-ups so they can scale and reach the milestones to raise a large venture funding round at significantly higher valuation within 12-24 months.
SOUTHERN CALIFORNIA TECH STARTUP ECOSYSTEM
Southern California's start-up ecosystem is booming. While there are more and more funds focusing on early stage investing in Southern California, many are chasing social, entertain- ment, enterprise, or consumer brands, which are mainly concentrated in the "Silicon Beach" area (i.e. Santa Monica, Venice)
There are more university (and non-university sponsored) research labs, start-up accelerators and incubators in Southern California than there are in Northern California, and likely more than any other region in the US, but they garner much less attention than their counterparts in the north, particularly in deep/emerging tech.
By focusing time and attention on the Southern California programs, monitoring the research, and talking to the members of each cohort of program companies, we maintain a pipeline of prospective start-ups, into which we can invest at the right time – once they show some traction and have a solid business plan with product.
David Mandel
Managing Partner
Prior to his current career in venture capital, Mr. Mandel built, operated and exited 4 different successful businesses in the Insurance and Finance industries over a 28-year period.
Much of the success of these businesses is attributed to his logical systems thinking, aided by his technical training and advanced Mathematics and Computer Science education, which he used to create and evolve unique perspective and, and models for underwriting, pricing, risk selection, etc., while always taking a fresh outsider's approach to each venture.
While Mr. Mandel has been a life-long investor, starting in 2014 he took a strong interest in the technology start-up ecosystem, and is now applying his thinking to this endeavor.
Mr. Mandel is a very active angel investor. To date, he has invested in over 500 early-stage technology start-ups. He is an active member of several prominent angels groups, a frequent judge and panelist at start-up pitch events, and is considered a thought leader. Follow Mr. Mandel's Blog at DavidMandel.Blog and on Social Media.
Current fund portfolio companies.

Allstar is a fast growing early stage consumer tech company based in NYC focused on gaming content (Twitch meets TikTok).
We're in good company, co-investing with Mark Cuban, among others.
Revolutionizing the design of MEMS devices in three dimensions. It's a manufacturing process that could transform the $18 billion MEMS device market.
The founding team hails from Lumedyne, which was acquired by Google, and includes a hardware lead on quantum computing at Google and a Google X and Tesla manager. If the next generation of software is going to eat the world, it's going to need a lot of hardware and sensing technologies to first understand it. That's where Omnitron comes in. This is one of our deep-tech R&D type startups which are inventing the next generation of tech, which we sprinkle into the portfolio.
"We assess the health and performance of plants, one plant at a time, with deep learning and cameras."
Continuous AI inspection digitalizes the health and performance of every plant from seed to harvest. 
Bloomfield technology is an innovative, easy-to-use and cost-effective combination of ground-based image capture and deep learning-based processing to help growers precisely, efficiently, and affordably assess every plant.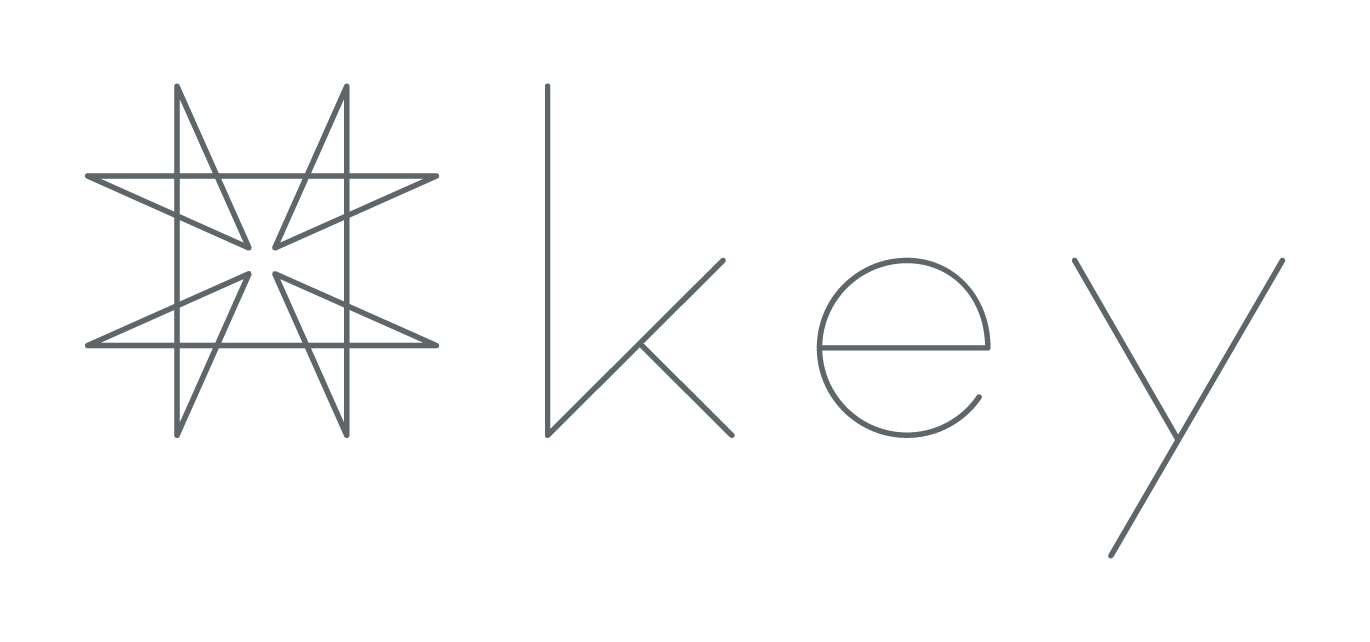 KEY is a curated marketplace offering vetted vacation rentals, quality in-home services, and bespoke local experiences to make life easier and moments special, whether you're traveling or at home. 
The rapidly growing short-term rental industry offers an exciting alternative to traditional hotel lodging. However, because this young industry is still developing, discerning travelers haven't had a single, trusted brand to book vetted vacation rentals, quality in-home amenities, and curated local experiences. Furthermore, after returning home, busy locals with high standards but limited time and attention are hard-pressed to find an integrated platform to book curated local services that make life a little easier and moments special

Eva connects the most important aspects of your Amazon business into a single intuitive dashboard.  AI-Powered price management, restocking, reimbursements, and analytics. With Eva, you can focus on what's important: growing your business and enjoying your freedom.
In 2014, Skyfront was founded by of team of physics PhD's from Princeton to solve the flight time limitation and unlock the true economic potential of unmanned aerial vehicles. Service providers demanded a system that had the same range, endurance and function as a manned helicopter as well as reduced the cost of aerial data by 10X and maintained similar safety standards as in manned aviation. After months of research they arrived at hybrid-electric propulsion as the foundation for such a system.
After many iterations and tens of thousands of hours of research and development, the Perimeter was forged. It holds the unofficial world record for endurance among commercially available multirotors. Off the shelf, it can fly for 5 hours and carry up to 4 kilograms of payload, all while maintaining the same simplicity and ease of use that made the multirotor popular in the first place. With the Perimeter, missions that used to take days can now be performed in a single flight, enabling entire industries to scale their drone operations with ease.
Founded by Paul Allen, former founder and CEO of Ancestry.com. In 2018, he received funding from top investors to launch Soar–the next leading platform for human development. He built a dream team of coaching experts, software engineers, business leaders, digital marketers and AI strategists and thought-leaders, who all share a passion for the greatness of human Strengths. While they have some solid early traction with several large national associations, and over $50k in MRR (Monthly recurring revenue), this is a case where it is a play on an industry veteran with a big ideal and the credibility to pull it off. I must admit I would have blown this off if was any first-time founder, and am mostly investing based on Paul's credibility.
"AI-driven crop visibility tools to improve the performance of every plant in your farm."
Adaviv is an MIT spin-off developing hardware-enabled, predictive-analytics for indoor farming. The company has developed systems to capture plant-level information and translate it into actionable insights for growers to prevent losses and continually improve the growth of each plant. For example, the company's high-resolution machine vision and sensors continually search and detect plant stress, disease and vigor invisible to the human eye. The company's software can then convert this type of plant-level data into useful key performance indicators (KPIs) and root-cause analyses.
Our first investment in the health-tech space. After several years of seeing many permutations of health-tech startups and passing.
Overview: Health Hero has built an AI-driven telehealth service that solves people's needs (Social Determinants of Health). Supporting 3,800+ organizations around the world, $91K MRR, landed a DoD contract. We sell to employers, providers, and payers via a freemium + partner co-sell model. Distributing top-down via Microsoft, Salesforce, Cerner, Epic & their top system integrators/resellers. Minority-owned business with empathy & focus on the underrepresented. Co-investors include: Sequoia Capital (Scouts), Portfolia, 412 Venture Fund, a Crosslink Capital partner, & One Planet VC.
Matchbook AI is an enterprise data integration, governance and management solution that delivers clean and relevant data across the enterprise. Matchbook AI is a SaaS platform deriving revenues based on annual subscription, implementation size, and features, in addition to a secondary revenue source from reselling commercial data that is accessed or sold through the platform. Our current SaaS licenses range from $45,000 – $250,000 per year.
Freatz provides growth recommendations to foodservice operators based on AI-driven analysis of extensive customer feedback. After successful launch and growth in Brazil, Freatz is now launching in the US. I was really impressed with both the background of the co-founder (Attorney and data scientists) and the sophistication, yet simplicity of the dashboard for restaurants, with the seamless incorporation of AI into the product.
Pixel Canvas is redefining digital events with their 3D immersive venue SaaS platform.  By combining the best of physical and digital worlds, professional exhibitors and corporate event organizers get higher ROI and greater engagement (which impacts top line) than 2D solutions like Hopin ($6B) or Filo.  And the events market is just the spearhead in an inevitable evolution of virtual venues impacting retail, entertainment, tourism, et. al.
Trubify is an award-winning, disruptive live music streaming technology platform. The app's features focus on building community through fan engagement to generate revenue across the user base. Á la carte income streams empower artists to make money by making music. For music lovers, Trubify puts a front-row live music experience in the palm of every fan's hand.
EventHub is an event sponsorship platform with a virtual expo. Customers comprise mass participation events such as marathons, festivals, fairs, expos and trade shows, sporting events, and venues. Tens of thousands of sponsors use the platform to match with those customers' sponsorship inventory, and events streamline partnership management with a best-in-class tool-suite. EventHub's virtual expo offers an intuitive and rich engagement experience for attendees paired with powerful built-in digital sponsor assets, with features including live streaming, breakout sessions, and multimedia rich sponsor booths with built-in video chat.
Elude is a spontaneous travel search engine that allows users to discover and book unique travel packages based only on budget. 
"Think: Where can you go for $800 dollars next weekend?"
Nimbus is the next evolution in city transportation, addressing an opportunity we see at the intersection of urban mobility and electric vehicles – reducing traffic, parking, and emissions while offering a superior driving experience. They have developed an enclosed 2-passenger autocycle that provides the maneuverability of a moped with the benefits of a car (steering, safety, cargo). This expands motorcycle-size vehicles to all drivers with a car license while removing weather and safety concerns. These vehicles are extremely affordable ($6400, $99/mo) and equipped for autonomous capability. All at half the price and size of early EV autocycles, Arcimoto ($750M) and Electra Meccanica ($620M).
Keela is a world-leading CRM solution for nonprofits. Affordable, built for the sector, and powered by intelligence tools to help guided decision making, Keela helps thousands of nonprofit professionals, every day, make enlightened data-driven decisions.
Contact CI is a haptic human computer interaction company based in Cincinnati, focused on extending the hands' sense of touch into VR, AR, and Telerobotic applications. Maestro, our first product, is a multi-force lightweight haptic wearable and SDK product that enables high fidelity simulations of tangible interactions. Hands-on learning from simulation training with spatial computing and tangible remote robotic interactions are not able to reach their respective incredible potentials without haptic interfaces that equal the compelling quality of audio and visual immersive simulation. Contact CI is working on solutions throughout the full stack of haptic human computer interaction to extend our hands capabilities into our physically unreal digital interactions
AllTheRooms ("ATR" or the "Company") is the leading provider of Short Term Rental ("STR") data and data analytics solutions. Our mission is to empower our customers, short term rental hosts and our enterprise clients, through the use of our data and insights.
An electric vehicle (EV) charging software platform that manages all EV charging operations for property managers in a way that makes the chargers profitable instead of a cost center. Smart, gritty, and fast-moving co-founders. Significant IP including patents on proprietary algorithms. In the LACI (Los Angeles Cleantech Incubator) program and has multiple active paying customers
Seatrec offers a family of energy harvesting technologies to power underwater robots (ocean floats and gliders), platforms, and sensors in support of ocean research, national defense, and commercial industries.
Daanaa developed an integrated circuit based power transfer system that eliminates all wires, cables, and connectors. Its first vertical: integration into solar cells and panels to produce >25% more energy, especially in sub-optimal conditions and reduce O&M costs by 50%. Daanaa targets Tier 1 Manufacturers.
Open Platform Video Surveillance And Cybersecurity Products. Opportunity to invest at a very reasonable valuation into a later stage (series C preferred shares) of a more mature technology company with top tier corporate and government clients. Company has gone thorugh some recent restructuring and is raising a round to enable the next stage of growth
Genecis patented technologies convert food waste into biodegradable plastics and other high value materials. Amazing smart Canadian team. Total full time team of 15, including several PhD's. Co-invested in competitive seed-round. Founded in 2017, now on second, much larger Pilot and with $55MM in LOI's, the deal is much de-risked, and a great valuation.
The Iowa-based startup developed SmartGuard, a farrowing platform for swine houses that monitors all things pregnancy and piglet related. The company's technology is designed to monitor and analyze data around sow health and to identify any signs that trouble is brewing with her impending brood. This could be anything from a flux in temperature to signs that labor is imminent.
Real-time surface monitoring, machine learning, and AI for process optimization of membrane-based water treatment (for large industrial and municipal water treatment plants). Proprietary technology developed at UCLA. Highly experienced executive team. Great testimonials from large municipal clients. SAAS model (recurring revenue on 1-3 year contracts) $500k in 2019 revenue, solid pipeline projecting $3.5MM in 2020 revenue.
World's first unmanned warehouse inventory drones. GP co-invested with another angel investor a small amount in late 2018 in the seed round. Company has made tremendous progress, and is preparing for a large series-A later in the year. To accelerate growth, they are raising a seed-extension at this time. The valuation is just slightly above the 2018 seed round, despite the progress which de-risks the investment, and has favorable conversion terms into the next priced round.
The first and only Cargo Drone built on AI. Operate in places that are hard to reach Danger to people Costly transportation High-volume logistics needs Fully functional, fully autonomous, contract with US air force and major corporations, over $1MM in revenue. Opportunity to invest in small round prior to larger A-round planned for later this year, at steep discount and favorable terms.
"One platform for all your online orders" The Your Fare platform helps manage all 3rd party delivery services. Integrates all the orders into one simple user friendly platform. Mr. Mandel invested in prior round. Company was preparing to raise a larger series A later this year, however due to COVID-19 and the lockdown, sales pipeline overflowed and they decided to raise a quick and aggressively priced bridge round to hire sales and implementation staff to deal with the demand surge. We took the opportunity to participate.
Saasuma lets you search across your clouds and devices from a single search box on web, mobile and desktop app.
Process Bots for the CFO organization Opportunity to invest in early round at very attractive initial valuation of a startup which is gaining amazing traction with enterprise clients in a competitive space of process automation. World-class founding team and product, as evidenced by the initial traction. Tremendous potential to grow to a very large company really fast. This one could be a "rocket ship"!
At YBVR, we deliver where it matters! We provide premium quality CR 360 video streams of your LIVE events in REAL-TIME over any bandwidth! We invested in a bridge round along-side Verizon ventures. They have contracts in place with NBA teams, The Australian Open, and others. While YBVR officially lists itself as a "Silicon Valley" business, the team is actually in Spain, with significantly lower labor costs, and has made extraordinary progress on a much tighter budget than many other A/R and V/R startups, which have raised and burned significantly more money from investors to accomplish less.
A platform for next-gen mobile games, Artie's technology serves high-quality, Unity-made games from the cloud and them as the edge on players' phones inside of apps like Instagram, TikTok, Facebook, YouTube, and Twitter. Top-flight mobile games can now circumvent app stores and their 30% fees and be delivered directly to consumers where they naturally discover content. Our platform enables optional next-gen gameplay features – voice, texting, and camera input – to drive deeper emotional engagement than ever before and to blur the lines between players and games. Our team includes AI scientists, engineers, and interactive storytellers from Activision/Blizzard, Infinity Ward, Disney, DreamWorks Animation, Snap, Mozilla, and Facebook. Early Investors (including Emerging Ventures) include Scooter Braun's Raised in Space, WnderCo, Founders Fund, Warner Music Group, Shrug Capital, Chad Hurley, Cyan Bannister, and executives from Twitter, Amazon, and Square.
Authenticate offers a unified authentication experience for enterprises by providing a complete all-inclusive solution. Our products include a smart door reader, a smartphone app, security software, and an administrative portal. Local So-Cal distributed team, base on eight years of post-doc work including research at the MIT Lincoln labs, by Ph.D. founder, Chad Spensky, as an expert on Smart-Phone based computer security. He holds patents for the underlying tech he developer, and them builts to commercialize the product.
Homebound is the first homebuilder to overhaul the building process and create a new experience that is designed entirely around the customer. We personally advocate for our homeowners at every step of the process, bringing together everything you'll need to build under one roof and leveraging modern technology to make building a custom home dramatically simpler, more transparent, and human.
For Start Ups
Our fund is actively investing in early-stage Emerging Tech startups.
If you are a co-founder of an innovative startup creating or using emerging technologies to solve real-world problems, have an MVP, and some solid initial traction, then you may be a fit for our portfolio, and we'd love the opportunity to review.
Verticals we invest in include but are not limited to:
Ag-tech (agriculture)

Space-tech

Robotics

Drones

IoT (Internet of Things/ sensors)

Autonomous vehicle tech

AI/ML (Machine Learning)

VR/AR (Virtual and Augmented reality)

Bio-tech
 As former operators, we are always founder-friendly, respectful, and responsive.
You may use the inquiry form to submit your current pitch deck for review and consideration.
You will receive an email reply within a few days and a possible request for a follow-up call/meeting.